Ergonomic Workstation With Rotating Top
Part. N° SP082916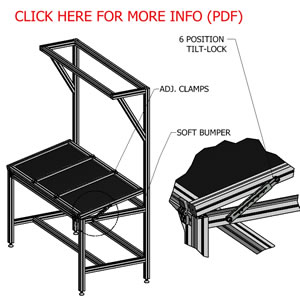 APPLICATIONS
- Assembly workstation. Rotate work surface up toward the operator to reduce back strain.
- Drafting tables
-Ergonomic table for assembly or building of electrical panels.
-Save back & eye strain by rotating table top up towards the assembler.
- Adjust the angle of the table top to one of six locations to find the most comfortable, ergonomic angle for your assembly.
- Use riser behind table top for shelving, parts bins, spool for electrical wires, etc.
- Don't need the mounting clamps. Click here to see a rotating table with retaining lip.
- Gas spring can be added as a lift assist. Note table must still put weight down on cam stay throughout the range of motion.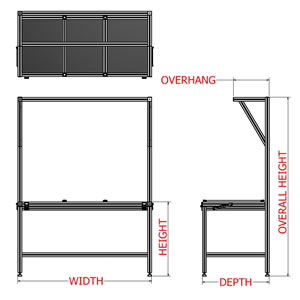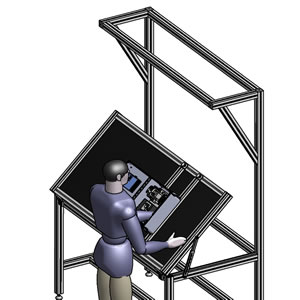 ASSEMBLY
- Can ship as a kit or fully assembled
- Click here to see how any size electrical box can be mounted to the clamping system.