Cover Profile K Yellow
Part. N° 22.1020/4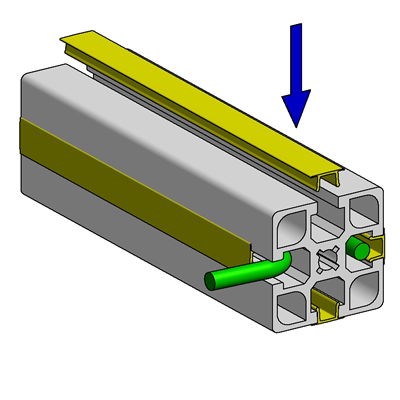 APPLICATIONS
- T-slot cover to improve appearance or to make frame easier to clean
- Often used to make doors stand out or draw attention to potentially dangerous areas
- Use as trim to add color to an assembly..
- Cover t-slot over cables, tubing or wires up to Ø11mm (7/16")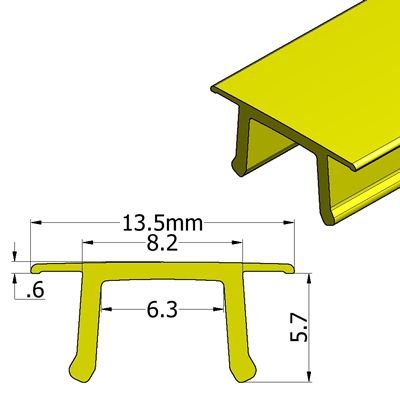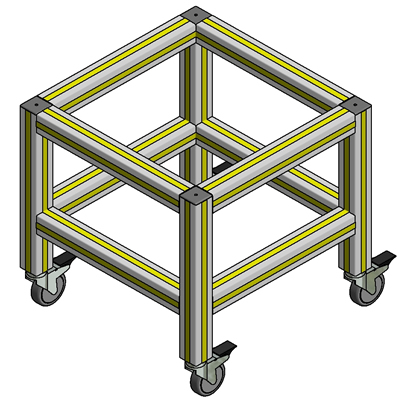 ASSEMBLY
- Press by hand into profile groove
- Can be cut with pliers. For best results cut the two ribs that extend into t-slot first. The fold & make a third cut.